Sophia Passerini leads our exceptional interior design services, her keen eye for detail and creative vision never ceases. From concept to execution, she orchestrates with finesse, crafting spaces that reflect individuality and impress.
Led by the skilled guidance of Sophia, our expert technical design team excels in transforming exceptional concepts into practical and functional designs. Whether it's working with historic listed buildings or undertaking comprehensive renovation projects, our technical team provides meticulous drawing and specification packages for the site teams to effectively implement and execute.
Collaborating closely with Sophia during the furnishing and design phase, our specialized FF&E Design Team crafts remarkable and enduring fabric schemes. They harmoniously combine luxurious materials to create bespoke furniture designs that are both timeless and functional, tailored specifically to meet our clients' unique requirements.
Leveraging our extensive global network of talented artists, artisans, and suppliers, our procurement team flawlessly manages the FF&E delivery process from design to installation. Our specialty and focus is uncovering and working with the best artisans in Italy and other selected areas of Europe, to bring to our client authentic pieces of craftsmanship that are created with traditional techniques and materials. With meticulous attention to detail, they handle everything from comprehensive budgeting to shipment management, ensuring minimal delays and maintaining top-notch quality. Our goal is to deliver projects on time, exceeding our clients' expectations.
Design Project Management
We strongly believe in maintaining open and regular communication with our clients throughout every stage of the project. Our dedicated team makes frequent site visits, liaising closely with site contractors to ensure precise implementation of our designs while adhering to the predetermined schedule for project completion and delivery.
At the culmination of each project, we go the extra mile to ensure every detail is perfected, creating a complete lifestyle experience for our clients. Sophia and the FF&E Team meticulously source, curate, and dress each space with impeccable decorative styling and exquisite floral arrangements, providing the final touch that warmly welcomes you home.
As interior designer, my expertise extends across the entire spectrum of architectural and decorative interior design services. By taking into account every facet of a project, including both design and decoration, I consistently deliver breathtaking results that are meticulously crafted to meet the unique needs of each client. Our comprehensive approach ensures that we bring together the best of both worlds, making us the go-to interior designer for creating stunning and personalized spaces.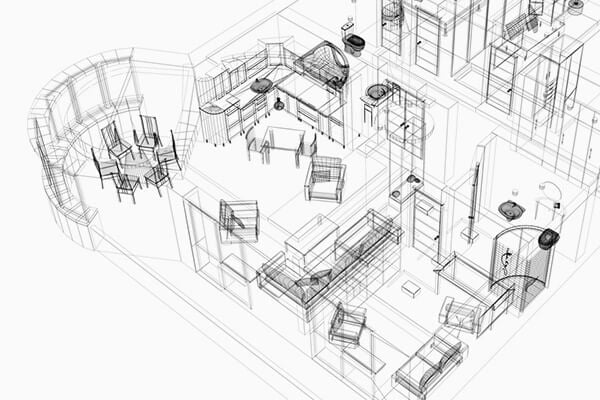 Space Planning
The expertise of an interior designer is paramount in recognizing the significant influence that room layouts and their interplay can have on the overall ambiance and comfort of spaces. The transformative power of a well-considered layout is remarkable, capable of completely revamping your home.
As experienced interior designers, we specialize in the art of reworking interior layouts and remodeling properties, all while catering to practicality, seamless flow, and the unique preferences of our clients.
Design Schemes & Decoration
As an interior designer, I don't believe in imposing a single look or style that should suit everyone. Instead, I prioritize the personal style and individual preferences of each and every one of my clients. When I propose designs for their homes, I ensure that their unique tastes are reflected in every detail.
When you browse through my portfolio, you'll see that my finished work is as diverse and individual as my clients themselves. Each project showcases a distinct finishes scheme, tailored specifically to meet the client's desires and requirements.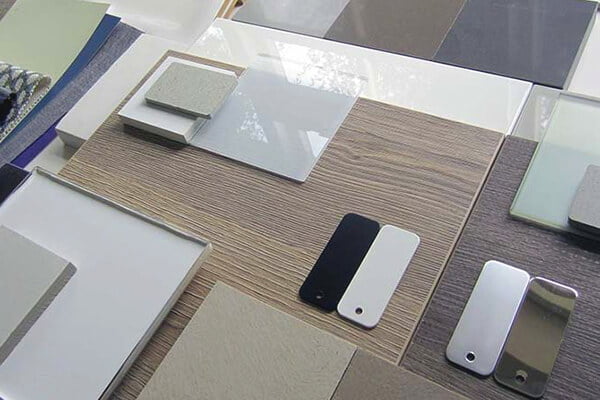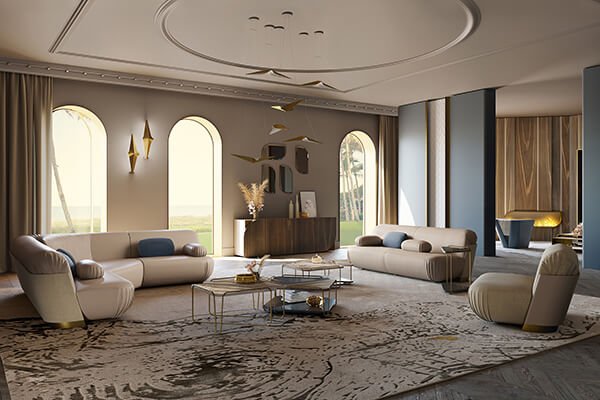 Furnishings
I believe, as an interior designer that furnishings and fabrics have the incredible power to transform a room and breathe life into it. It is through their careful arrangement, proportions, and aesthetics that we can create diverse styles for different spaces. By taking into account the architectural design and unique characteristics of each property, I strive to propose furnishings that perfectly complement the overall vision—whether it calls for sleek minimalism, contemporary luxury, or the timeless charm of period elegance.
Lighting Design
As an interior designer, I understand the vital role that lighting plays in the success of every design project. I carefully consider the usage of interior spaces and the specific lighting requirements for different times of the day and various purposes.
In addition to the technical aspects of design, I possess the expertise to select and specify all types of lighting, including architectural and decorative fixtures. When creating our lighting schemes, my primary focus is to deliver a final result that is both simple and intuitive to use, ensuring it serves its intended purpose flawlessly.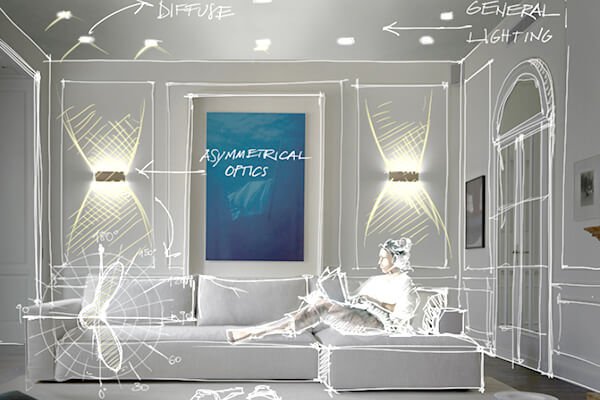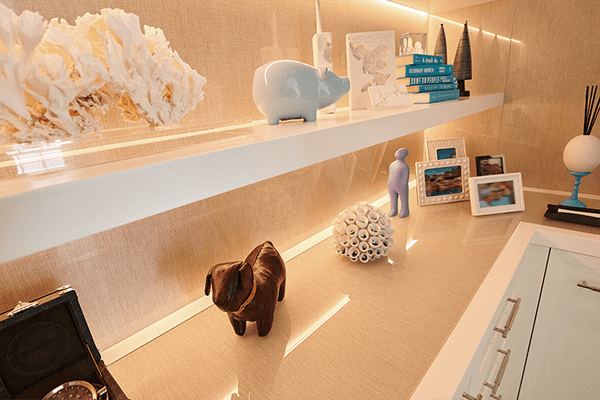 Bespoke Cabinetry & Furniture Design
I understand that individual situations call for personalized solutions. In my line of work, I frequently find myself tasked with creating custom cabinetry and furnishings for our projects. This could involve tackling specific challenges or crafting designs that perfectly complement a designated space.
Kitchens
The significance of kitchens as the heart of our homes and living spaces. They hold immense importance as one of the key areas I focus on in my profession. Collaborating with various suppliers and manufacturers, I carefully select from a wide array of options available to me. Whether it's partnering with specialized workshops that craft traditional kitchens or sourcing the sleekest and most modern designs, my goal is to create the perfect kitchen design that suits the unique needs and style of each client and their home.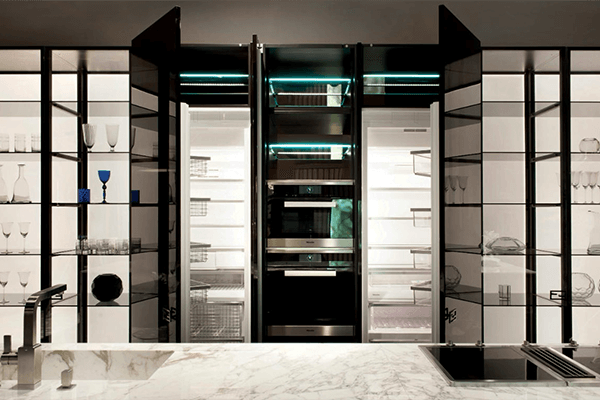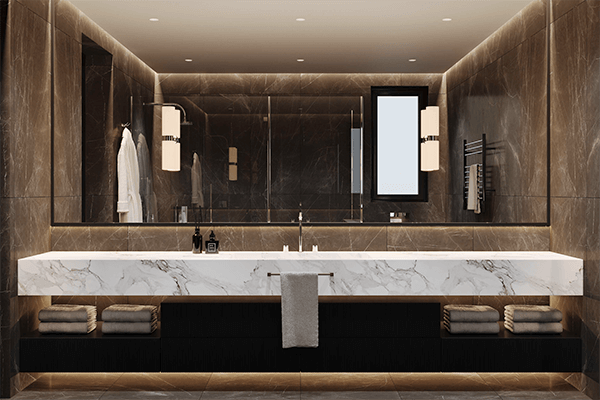 Bathrooms
I take immense pride in the bathrooms we design. They serve as the tranquil havens where you begin and conclude your day, emphasizing the importance of crafting calm and soothing spaces. I pour meticulous effort into designing these rooms, ensuring their beauty, elegance, and functionality intertwine seamlessly.
Window Treatments
The significance of window treatments in enhancing the overall aesthetic of a room. When it comes to decorating windows, my focus lies on controlling the light, ensuring privacy, and creating a comfortable atmosphere. I carefully consider all these aspects while incorporating the most suitable solutions into each interior design scheme. Whether it's the sleek elegance of electrically-operated blinds or the luxurious appeal of hand-made curtains, I strive to bring the perfect window treatments to complement the space.