Our interior design project in Reno, Nevada, is both contemporary and glamorous.
In this captivating project we revamped the family room and the master bedroom. The expertly crafted blend of bronze and green tones creates a seamless harmony, enveloping the spaces with a serene ambiance.
In the master bedroom, a luxurious bed takes the spotlight, adorned with a delightful mix of velvet and silk for the headboard and frame. Custom Italian bed linens, featuring sage embroidery details, adds a touch of refinement. A sumptuous cashmere throw and two silk roll pillows, elegantly laminated beneath the glass top of the nightstand, infuse the space with sophistication.
Bronze-toned accents, like the table lamps and chandelier, introduce a subtle yet opulent touch, complementing the exquisite Chinese-style prints on the wall. Two symmetrical mirrors elevate the area behind the nightstands, enhancing the room's allure.
In the family room, we embraced a delightful challenge with the rounded corner, ensuring seamless sightlines to both the fireplace and the television. The design features two plush dark green velvet sofas, adorned with delicate silk pillows, creating an inviting and calming atmosphere. A custom rug anchors the space, seamlessly tying together the room's design elements.
This interior design project has garnered immense appreciation for its meticulous attention to detail, truly reflecting the client's unique character and taste. Our dedication to creating exceptional spaces tailored to our clients' desires was exemplified as our team personally flew to Reno, Nevada, to ensure a flawless installation, leaving our client thrilled with the outcome.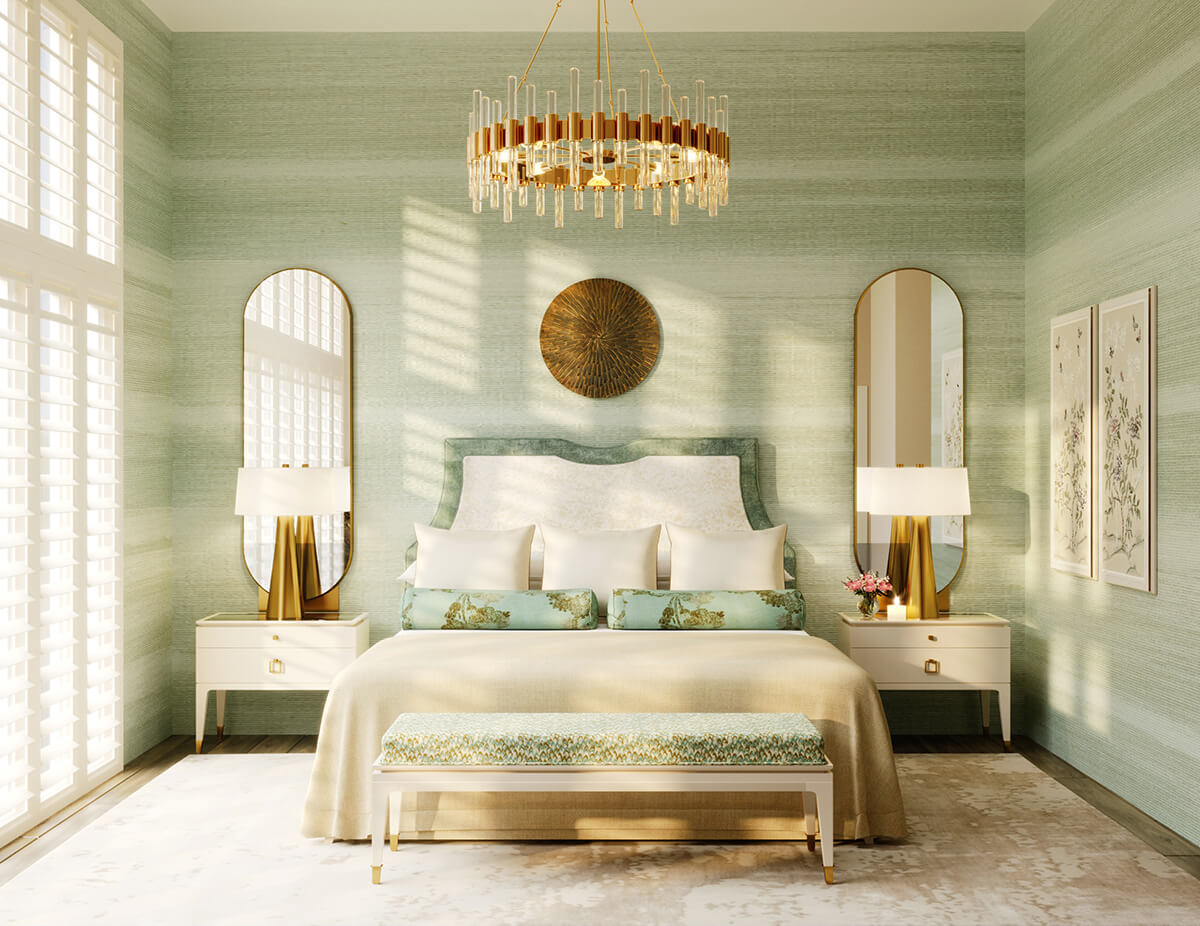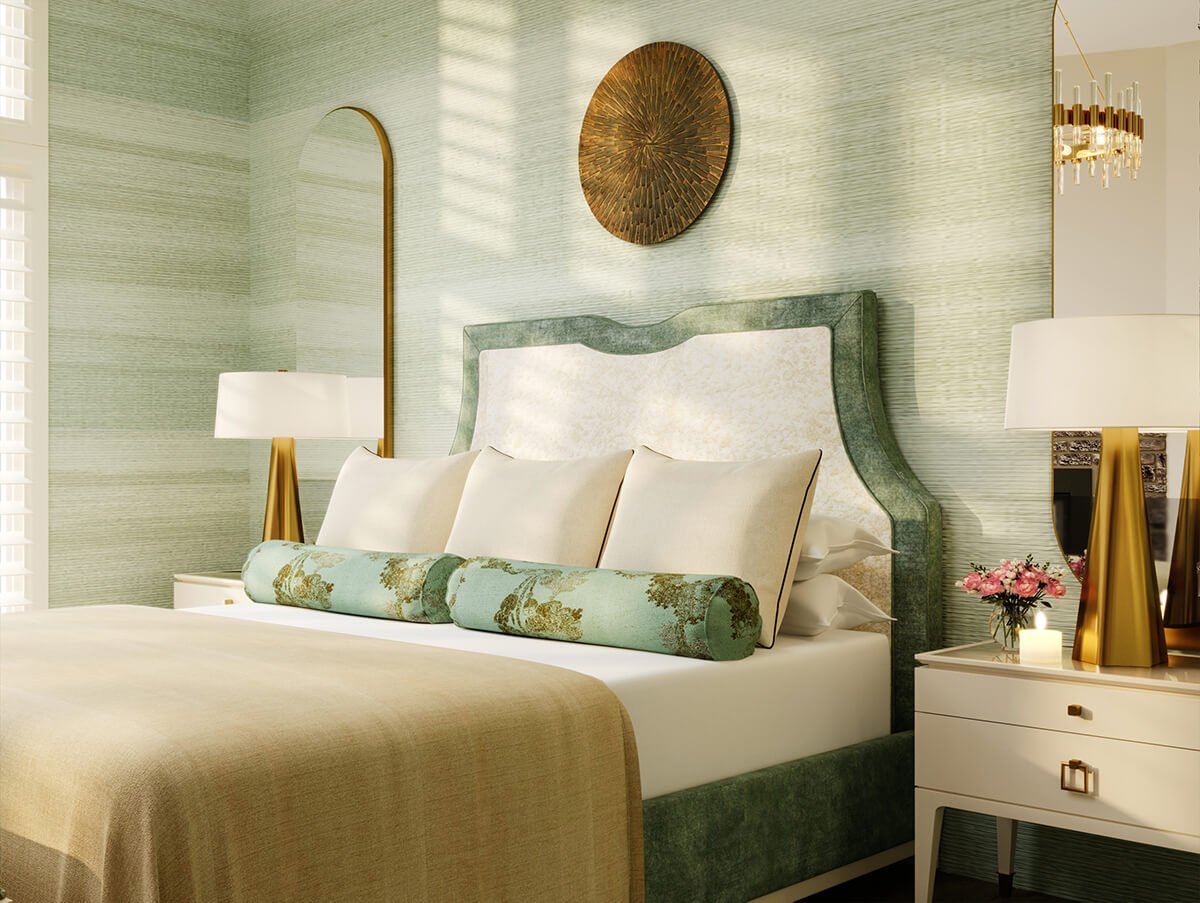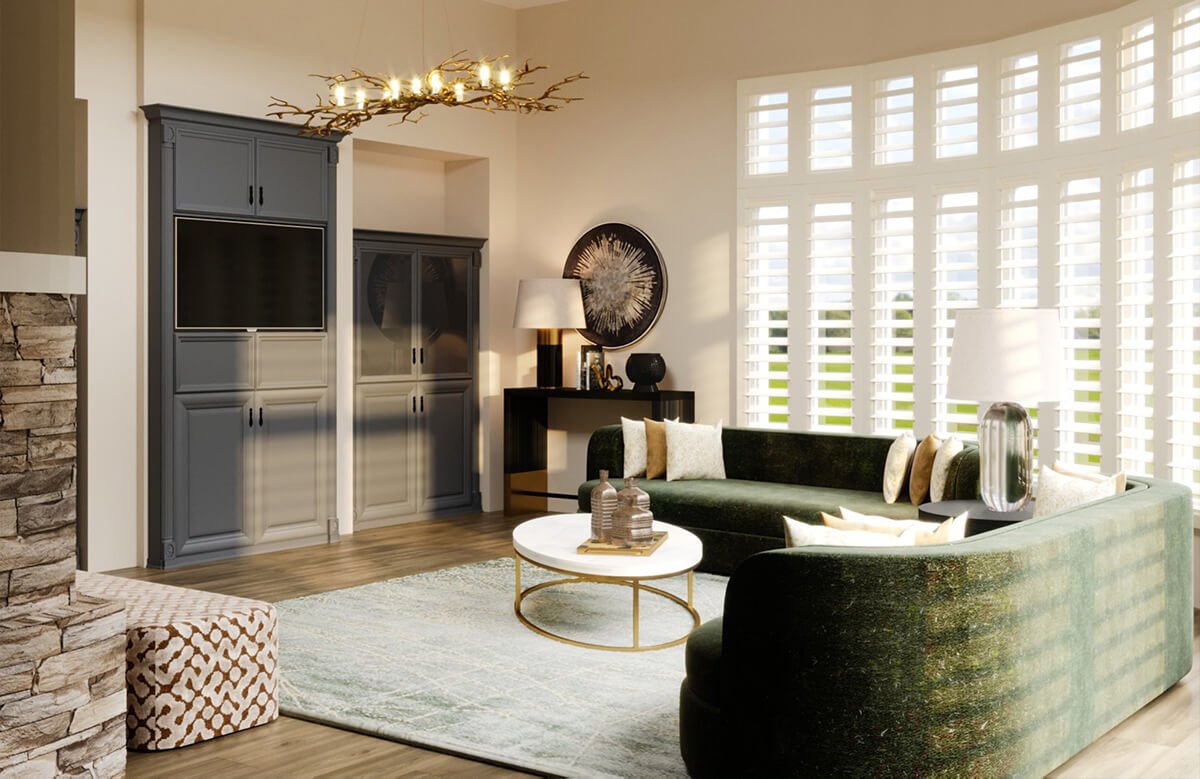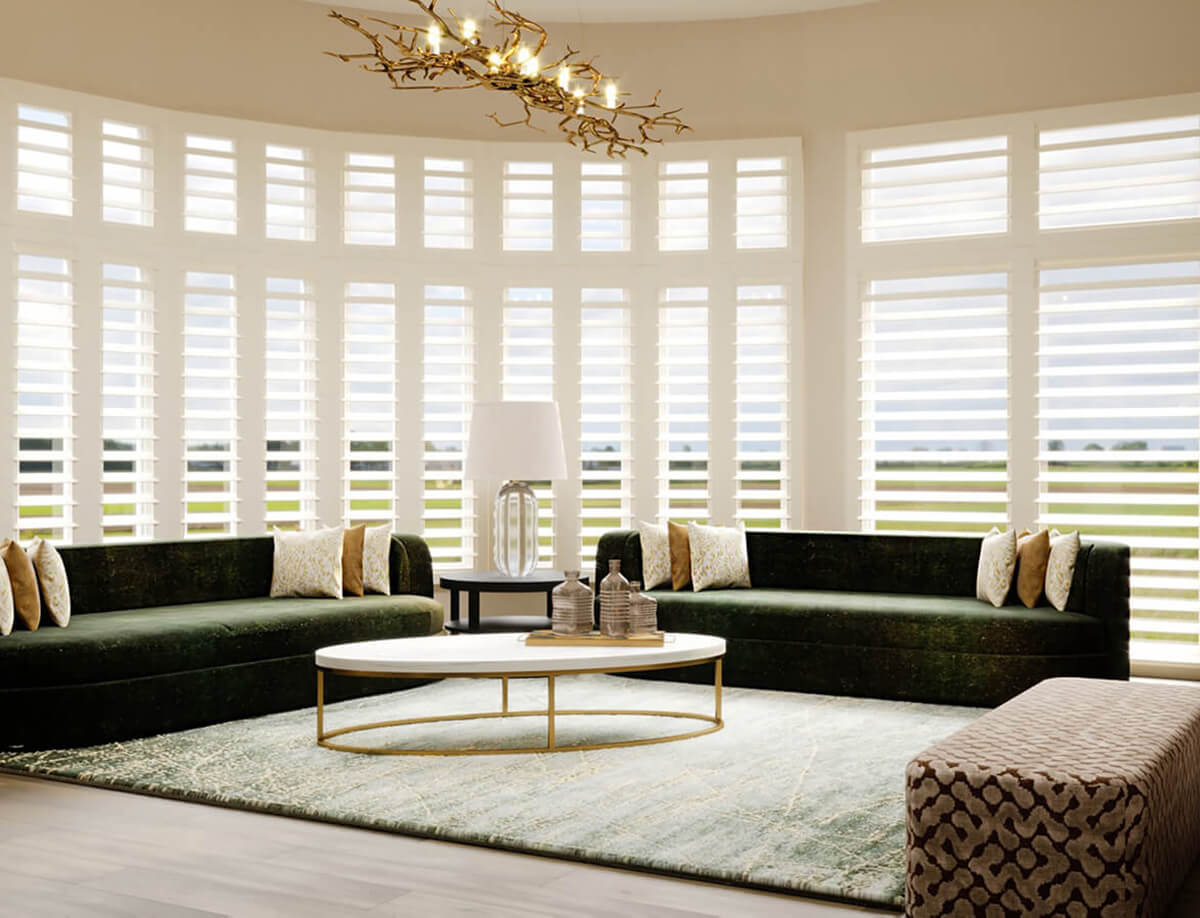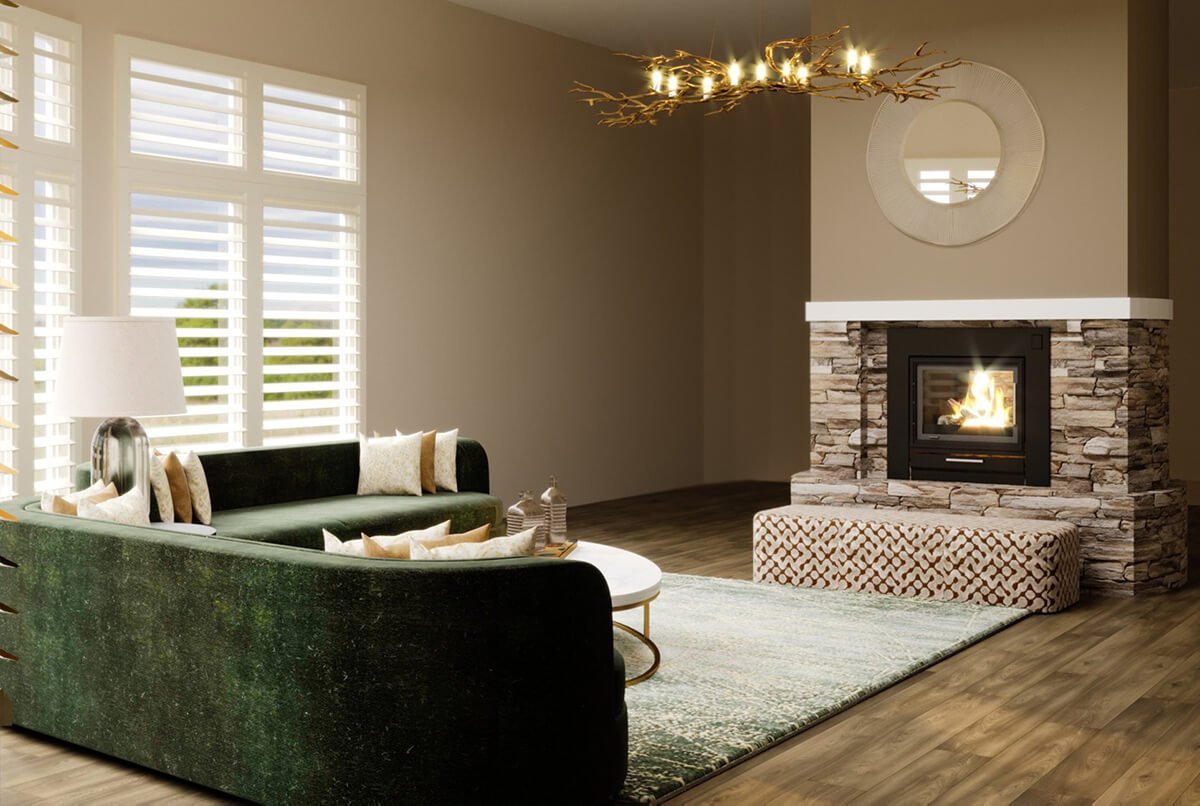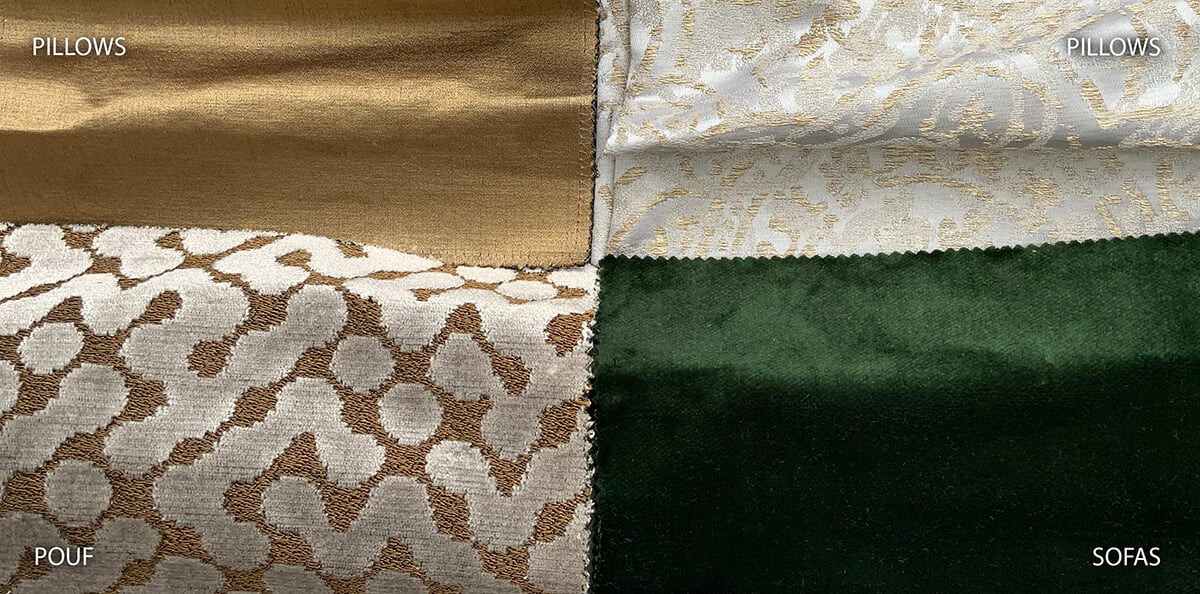 Interior Design Project in Reno