In McLean, Virginia, we renovated this meticulous master bedroom suite boasting a tasteful ensemble of Rubelli and Armani/Casa fabrics, complemented by a Rubelli wallpaper, two custom rugs crafted from wool and silk, and a resplendent Fortuny Chandelier.
The majestic Kimera Bed is upholstered in elegant silk crepe with ebony macassar veneers. A custom bedspread and impeccably styled throw pillows are featured atop the bespoke bed. Flanking the bed are two matching nightstands adding a touch of symmetry. The interplay of textures, hues, and bespoke furnishings bestows an undeniable sophistication upon the room, resulting in an atmosphere where relaxation and style blend seamlessly.
A splendid sitting area offers a private sanctuary for relaxing moments and intimate breakfasts, all while indulging in the captivating countryside view. Furnished with Rubelli and Donghia furniture, adorned with coordinated fabrics, the setting embodies a seamless blend of understated elegance.
This truly exceptional interior design endeavor was conceived and created by the visionary Sophia Passerini. This transformation transcends mere aesthetics, as the space undergoes a metamorphosis into a haven of tranquility and elegance.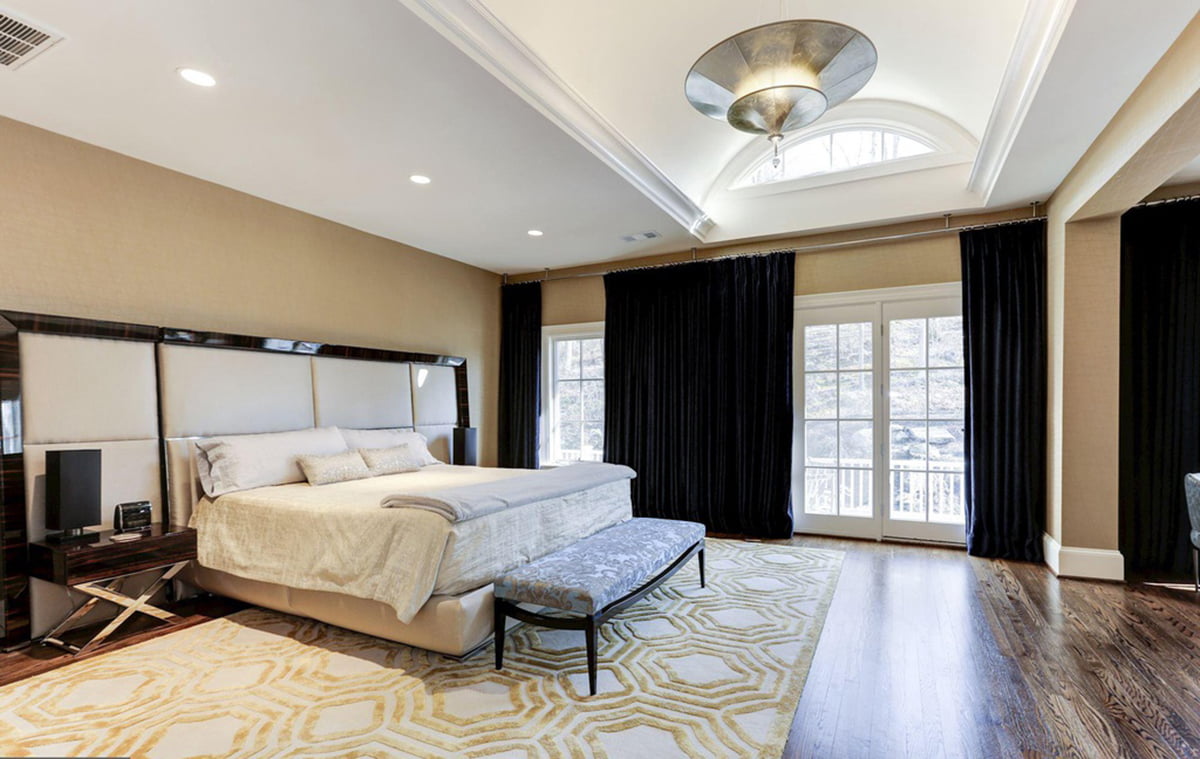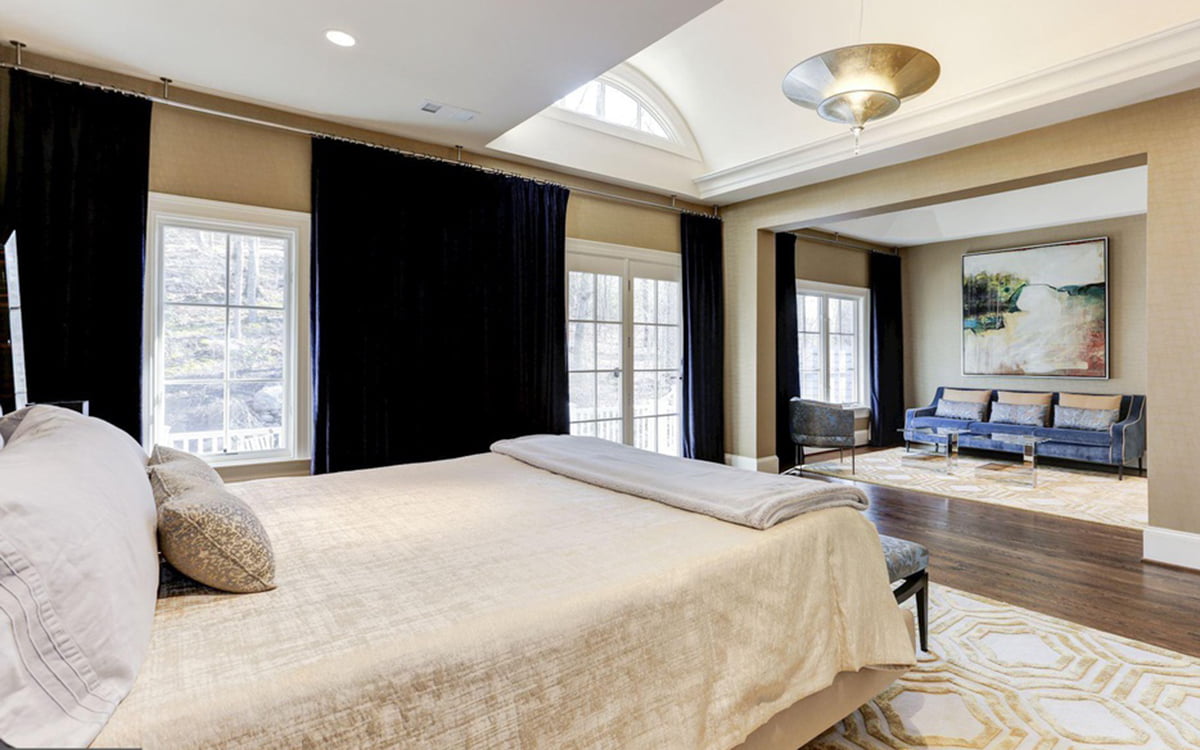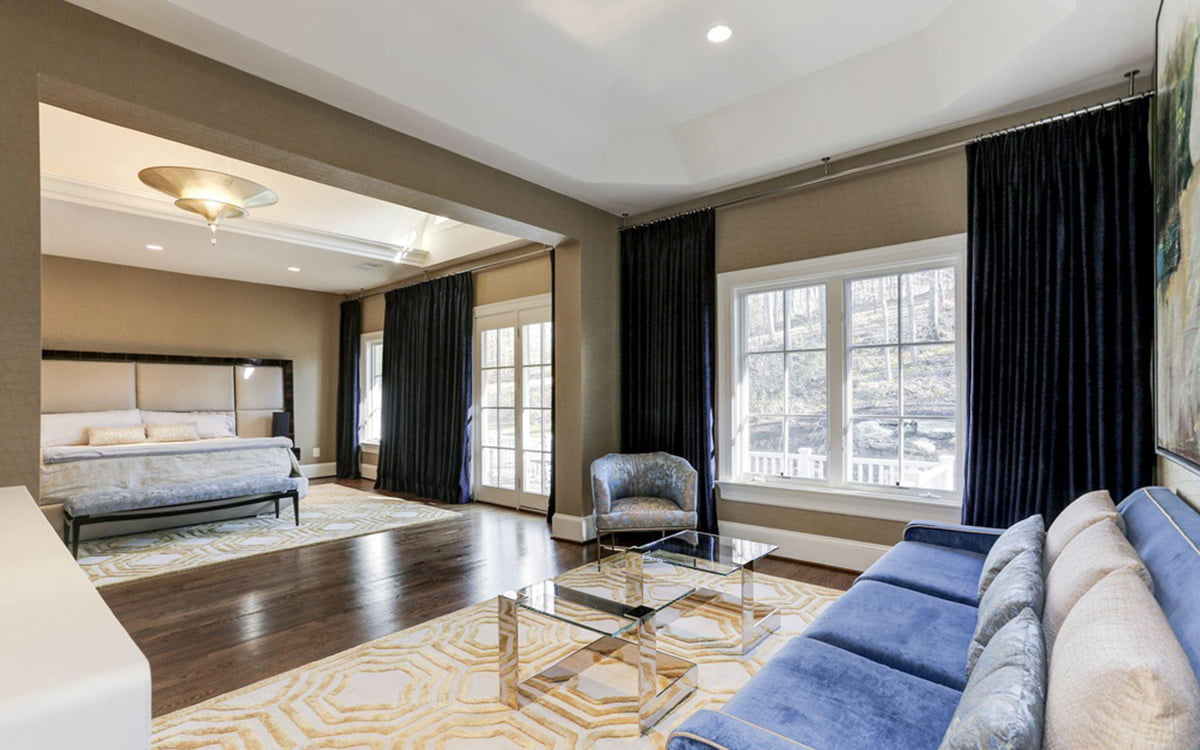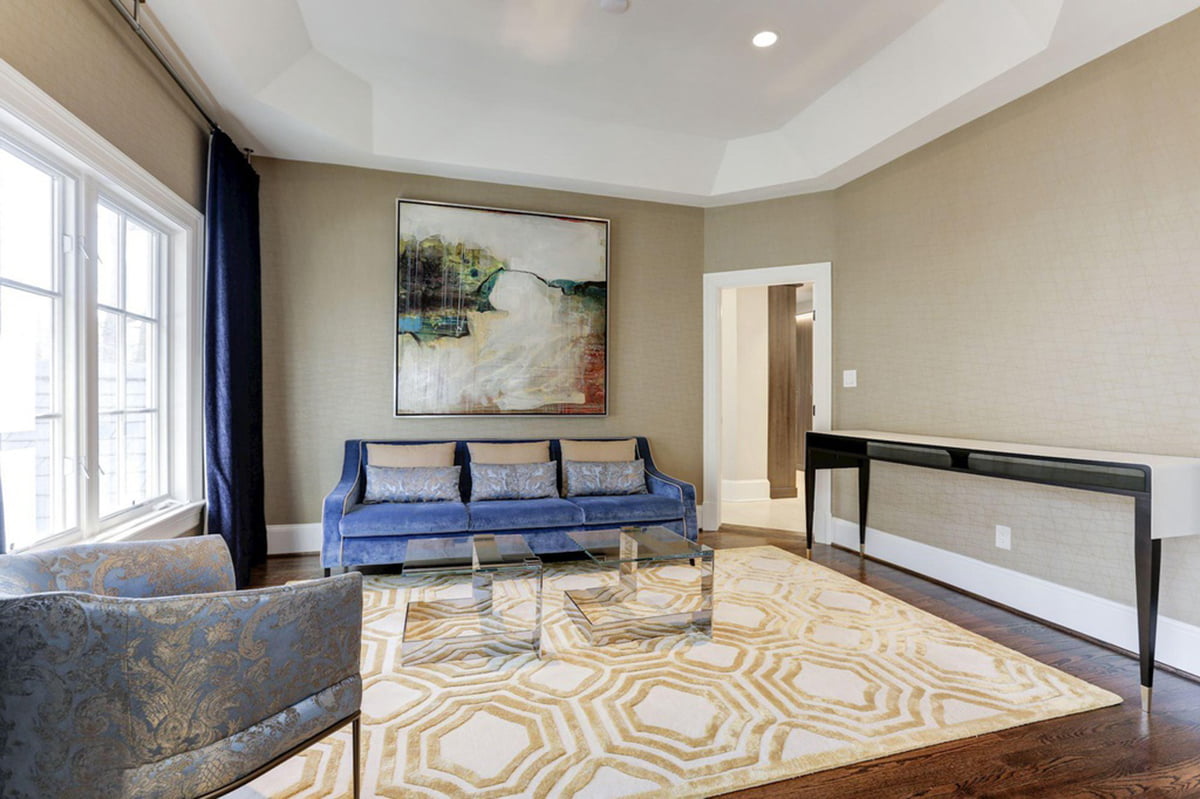 Interior Design Project in McLean