PALM BEACH GARDENS, FLORIDA
Sophia Passerini unveils her latest project, an exquisite dining room in the prestigious Alton community of Palm Beach Gardens.
This interior design project blends opulence and sophistication, transforming this space into a harmonious sanctuary where every detail is a testament to the designer's unparalleled artistry.
At the heart of this captivating dining room lies a marble-topped table with leather-clad legs, a statement of luxury that sets the tone for the entire space. The marriage of textures and materials creates a tactile experience that tantalizes the senses, a signature touch of Sophia Passerini's aesthetic.
Surrounding the table are high-end leather chairs that provide an air of refined comfort. The chairs not only flawlessly complement the table's design but also reflect the commitment to quality that defines Sophia's work. The fusion of aesthetics and function is evident, making every dining experience a symphony of comfort and style.
The windows, treated with a stroke of sophistication, showcase Armani/Casa fabrics that drape the surroundings with an air of timeless allure. These window treatments not only frame the outside world but also infuse the room with a sense of grandeur that is synonymous with Sophia's design philosophy.
The walls are adorned with wallpapers from the illustrious Rubelli, telling a story of artistic excellence and heritage. Each brushstroke and pattern weave a narrative that transcends time, bringing a sense of depth and character to the room's ambiance.
Every element has been meticulously chosen, curated, and placed to evoke emotions and create an immersive experience. This room is designed as an invitation to indulge 'in the art of living.' The Alton dining room stands as a testament to Sophia's ability to transform spaces into living works of art, a haven where every moment is a celebration of beauty, craftsmanship, and the mastery of design.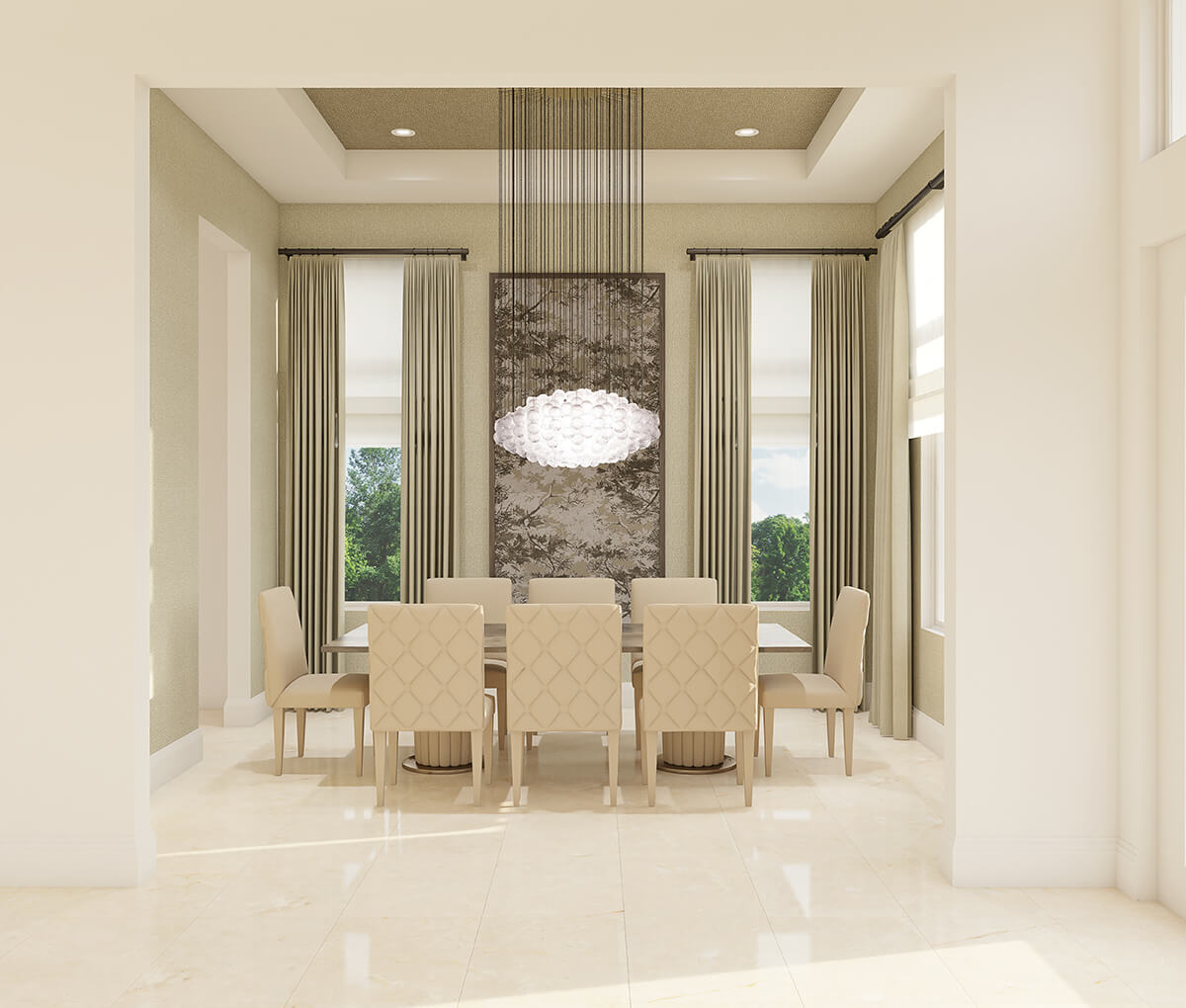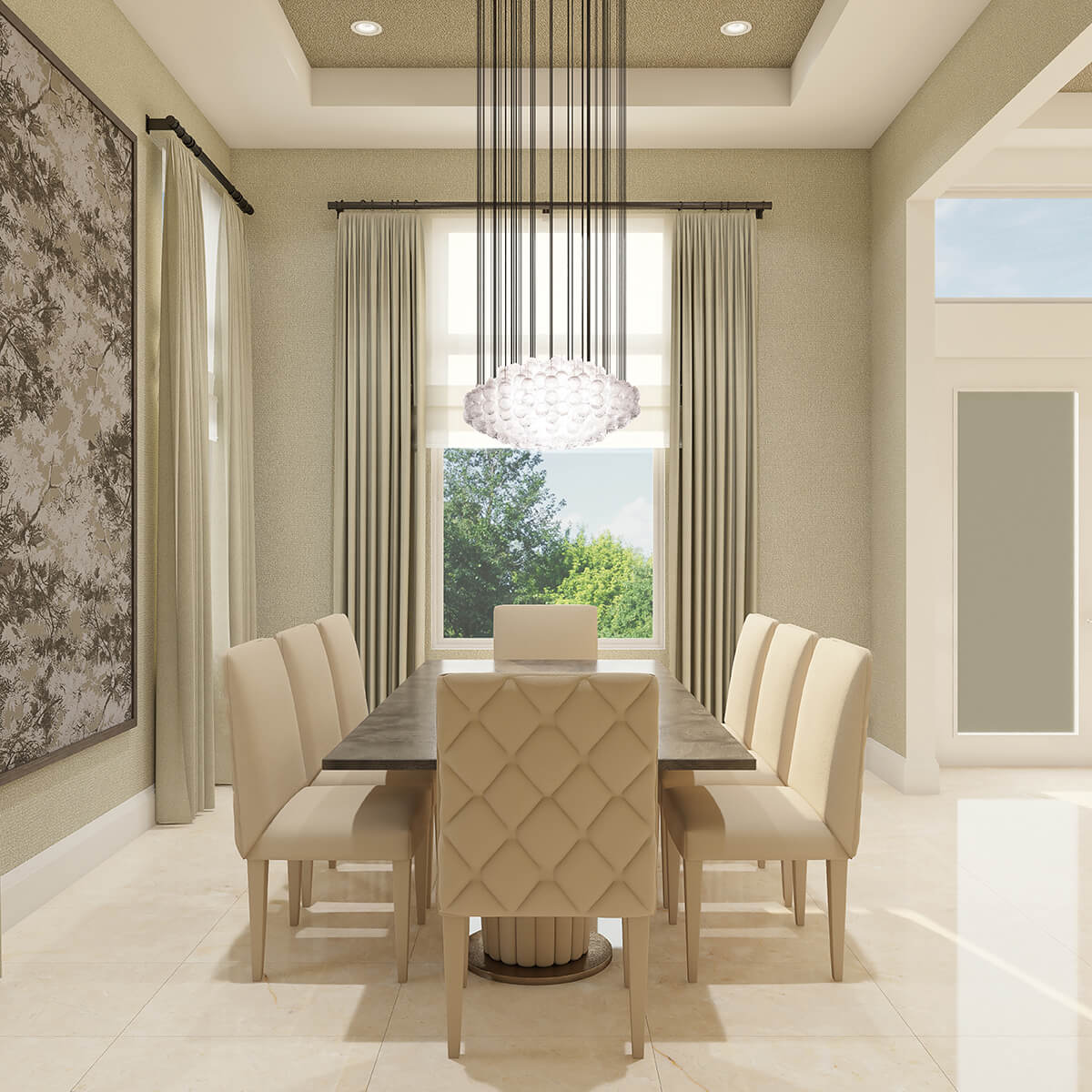 Interior Design Project in Alton